321
Hi, I'm looking for a good body shop in/near Long Beach, CA.
An older Chinese lady hit my friend's car in a parking lot and did this: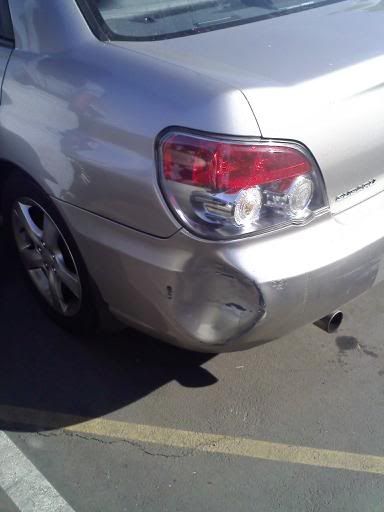 She's paying for the repairs out of pocket, so we're looking for either an affordable repair, or replacement (with paint) that will look as close to factory as possible. From the outside, it just looks like a dented bumper cover, than just needs a body shop to pop it out, re-surface it, prime, paint, and clear coat.
We need the car for work, so it can't be at a shop for more than a day. Fleabay has replacement bumpers for $300 shipped...so if they could just paint/clear coat and take 1 day to install it, we'd be willing to go that route too.
Anyone know anybody?